HOW IT WORKS
Turn Your Dream Followers Into Your Real Followers
Adding TweSocial to your Twitter marketing is proven to reach more users that care about your message.
HOW IT WORKS
High Quality Organic Twitter Growth
Our team helps you by manually engaging with your most ideal followers and audience. Grow your Twitter and get real, organic followers through our cutting edge growth service.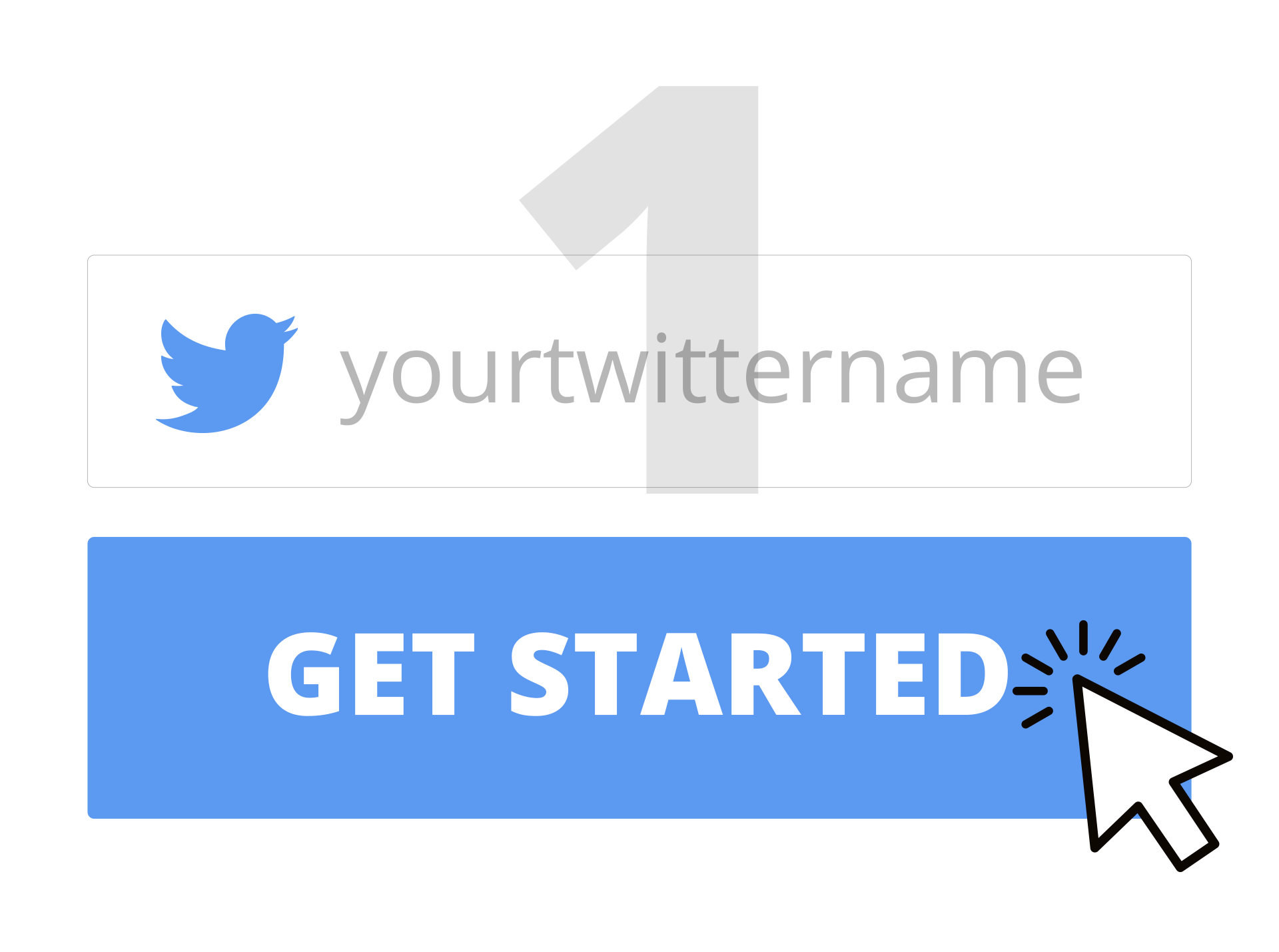 Target your audience
Find the perfect prospective followers by targeting by usernname, location, and hashtags. Attract people who actually care about your Twitter content.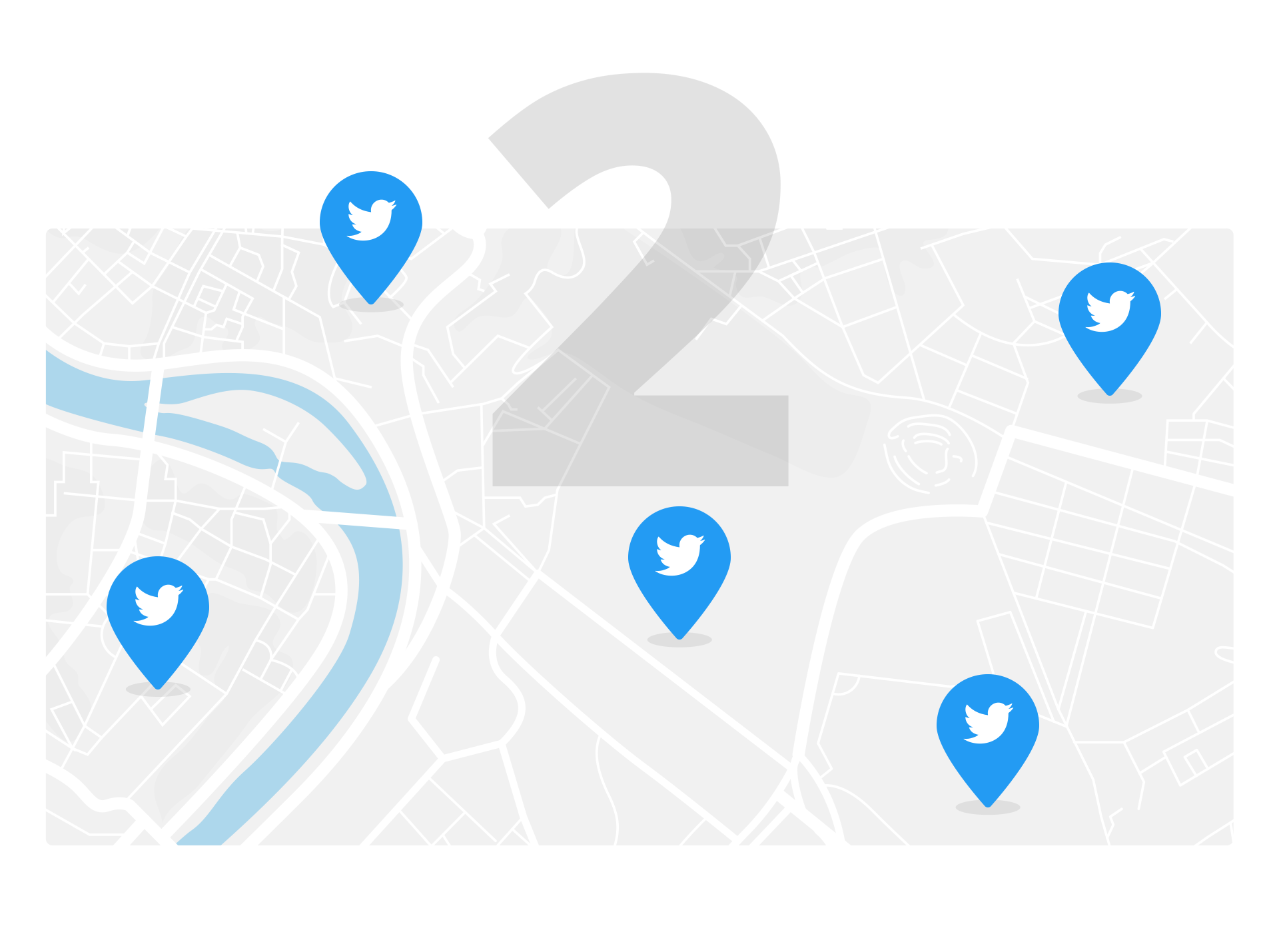 Auto-engage with your audiences
Twesocial will like posts of people who follow profiles similar to yours on your behalf. Just provide relevant profiles to get the maximum exposure. Without fake followers!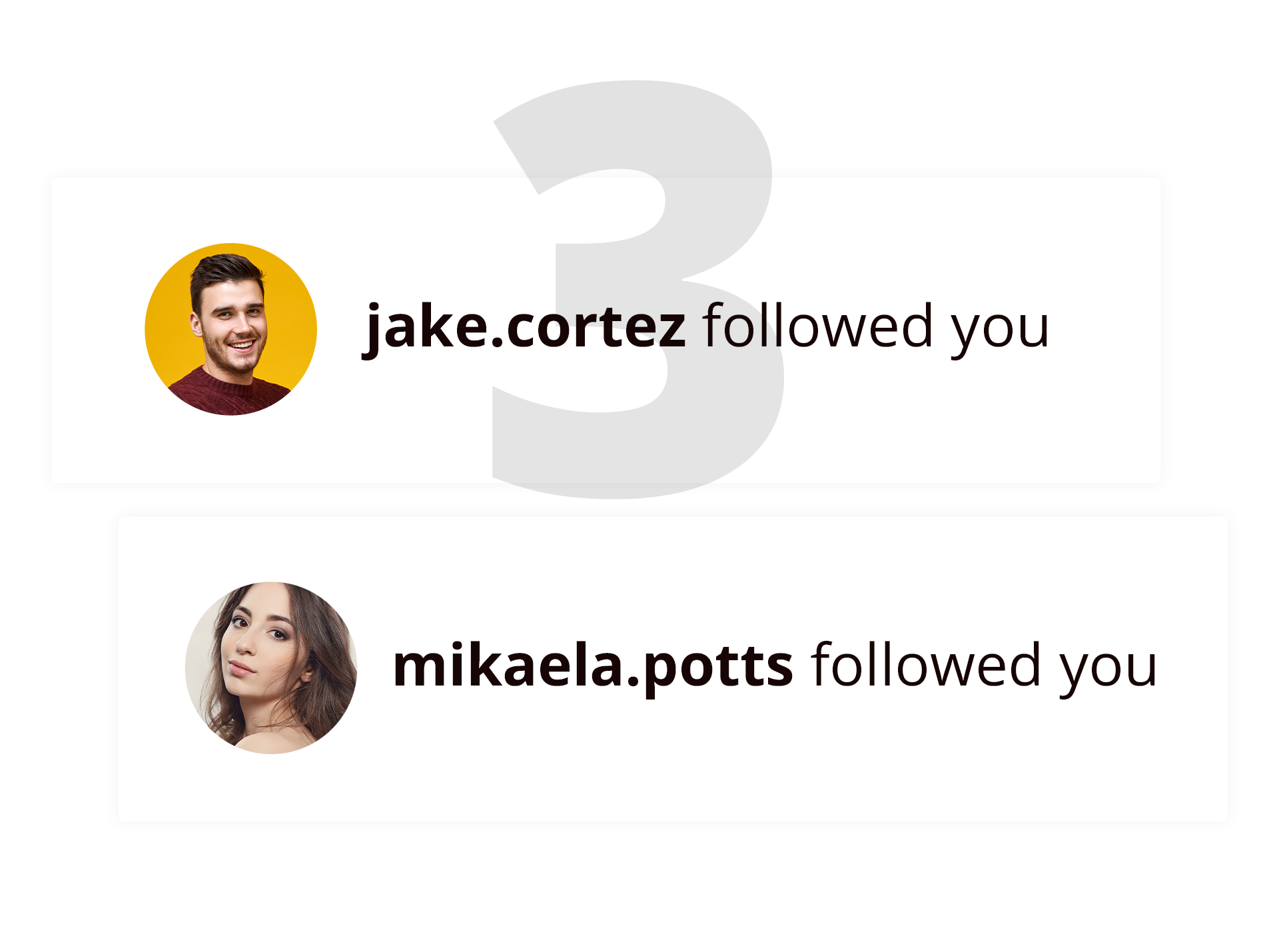 Grow real followers
Watch how our powerful service works, skyrocketing your fanbase with real, targeted followers. As long as you post quality content frequently, success is almost guaranteed!
PLATFORM OVERVIEW
Understanding How Twesocial Works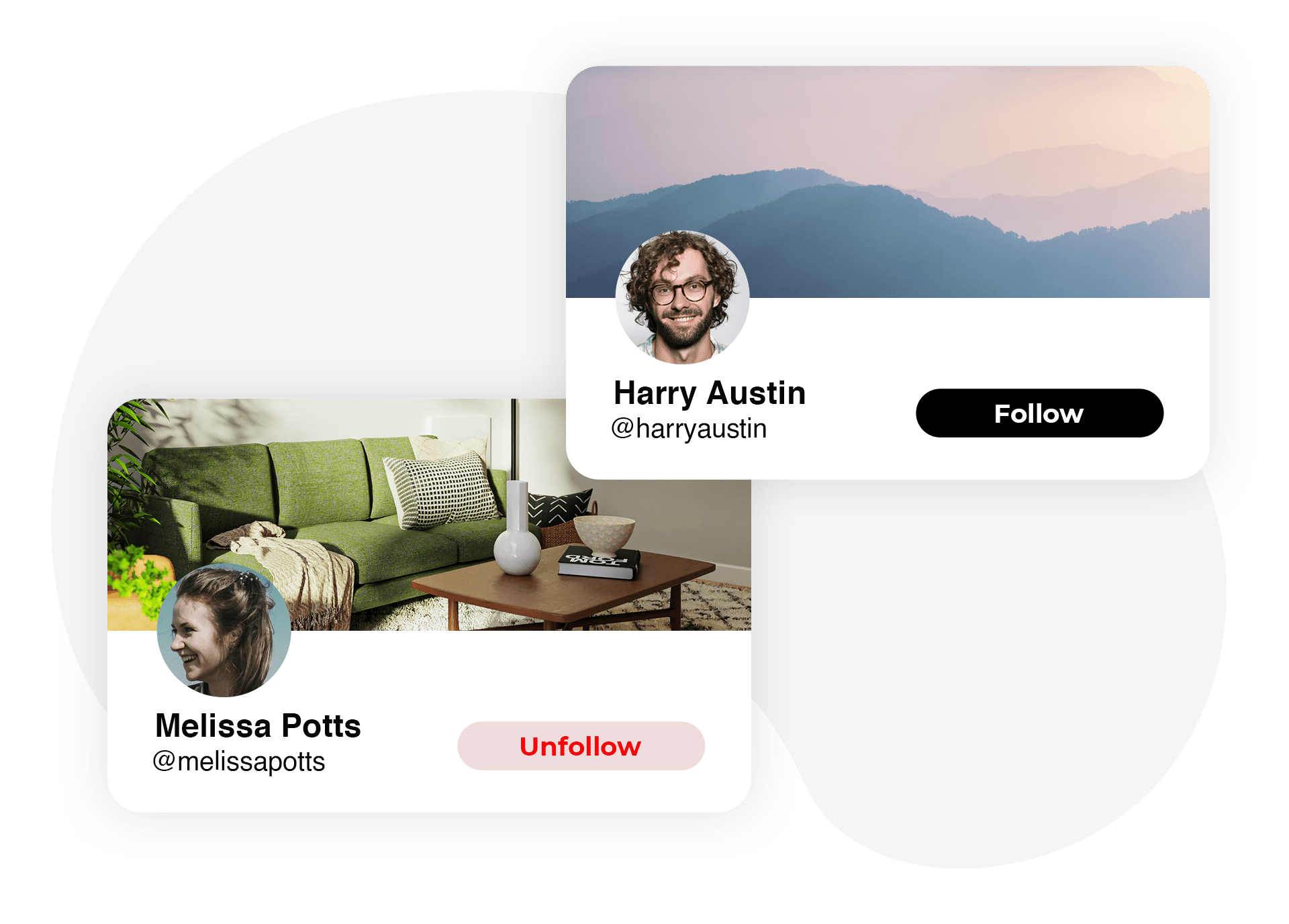 Auto follow/unfollow
One of the proven methods for social media growth, Twesocial will interact with users based on your targeting instructions through following the account. You'll gain attention from these users and because they're relevant to your account, they're likely to follow you back.
Get Started
Auto like
Another one of the best ways to get more Twitter followers is to interact with your target users on the platform. This is exactly what Twesocial will do based on your targets, so leave it up to us. We'll engage with your target users' content and that will lead to more Twitter followers while you focus on other tasks.
Get Started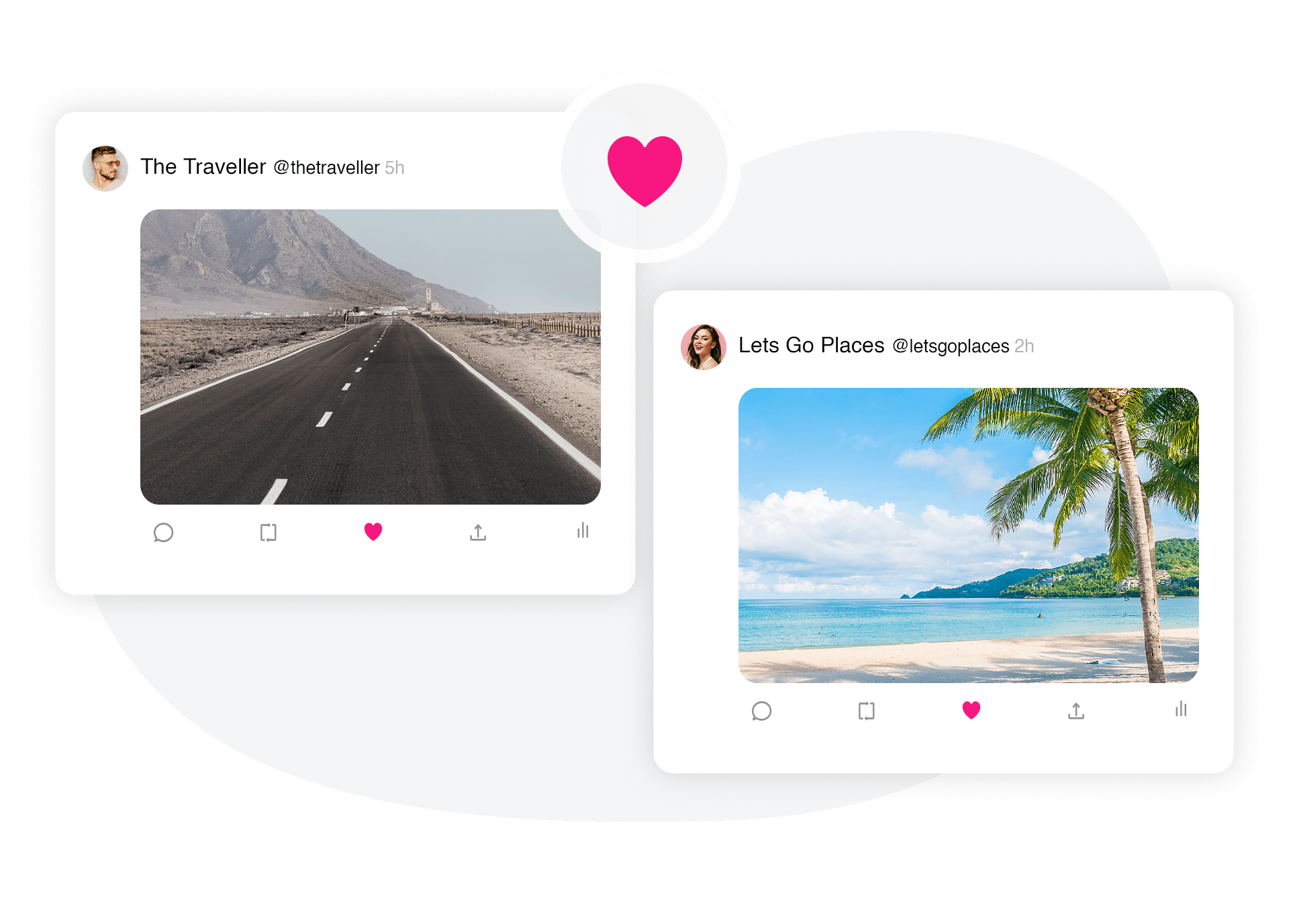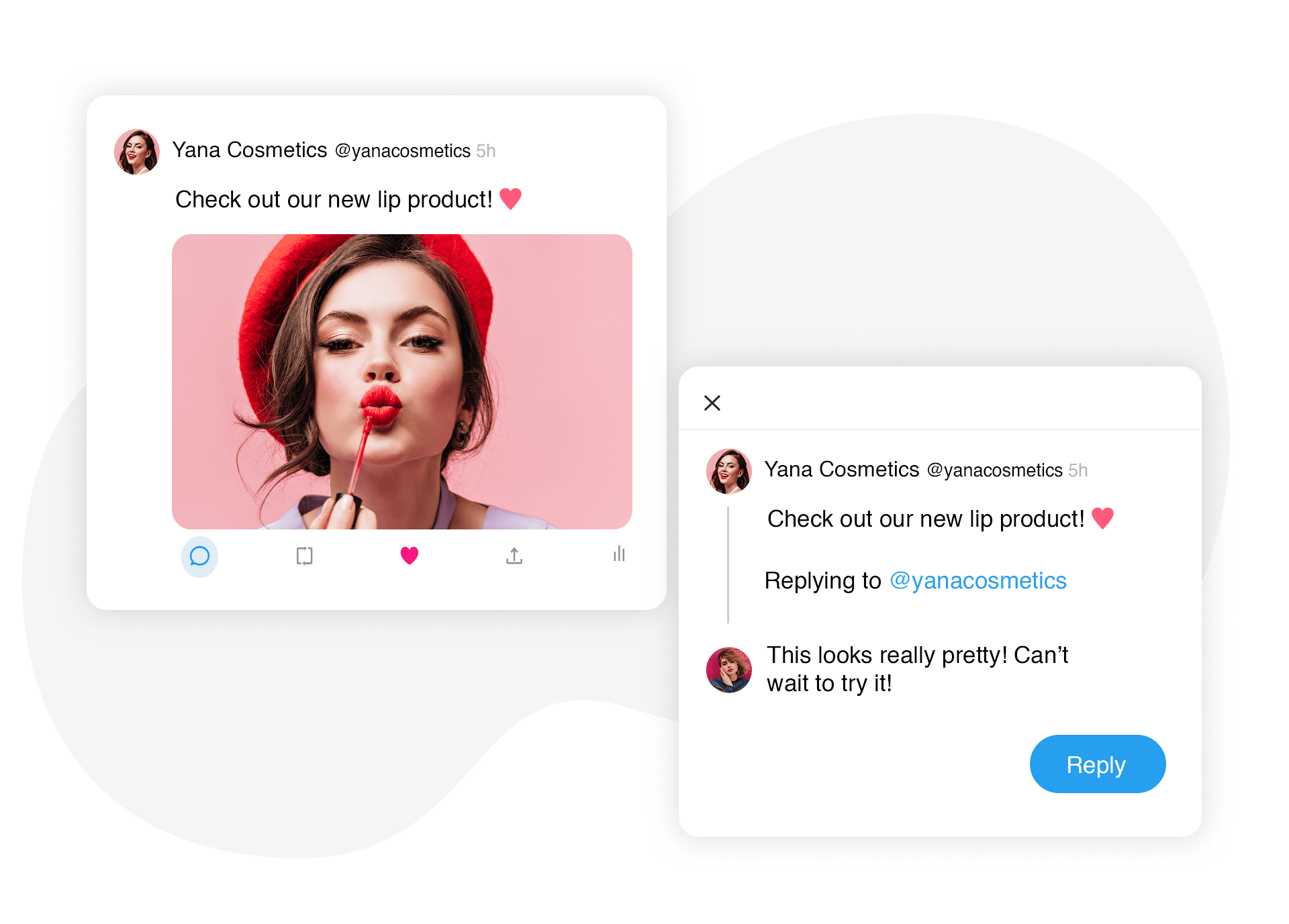 Auto comment/DM
When done correctly, you can use comments and DMs to boost your visibility, build a reputation and ultimately get more Twitter followers, and Twesocial knows that. We'll tailor your DMs and comments to your target audience, making your campaign successful in bringing you more followers and engagement.
Get Started
Engagement boost
What is a higher follower count without engagement? Twesocial doesn't just boost your follower count — we boost your engagement as well. That's the benefit of getting more real, targeted followers, and your growth isn't isolated. You'll also get more likes, retweets, and more from your new followers.
Get Started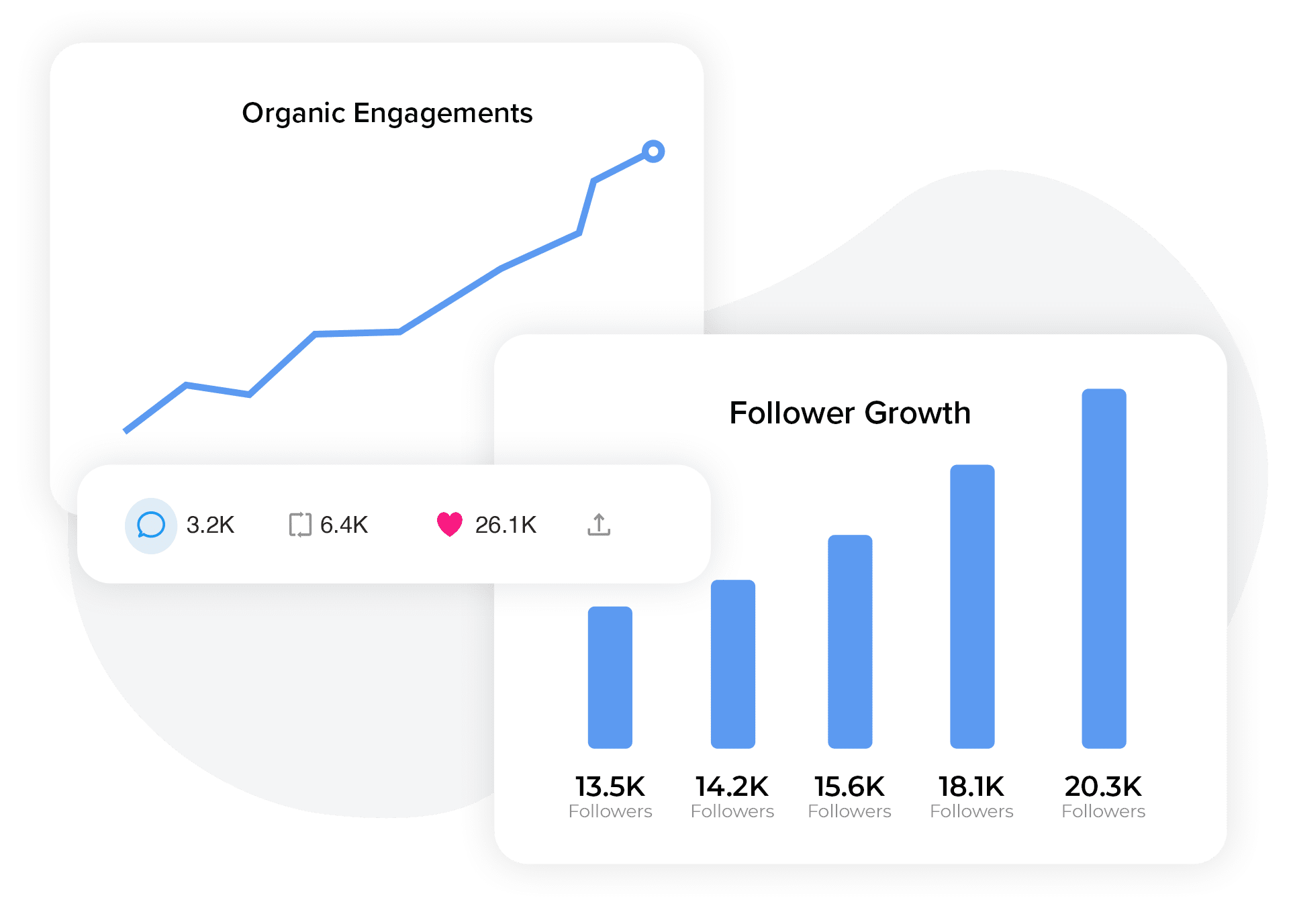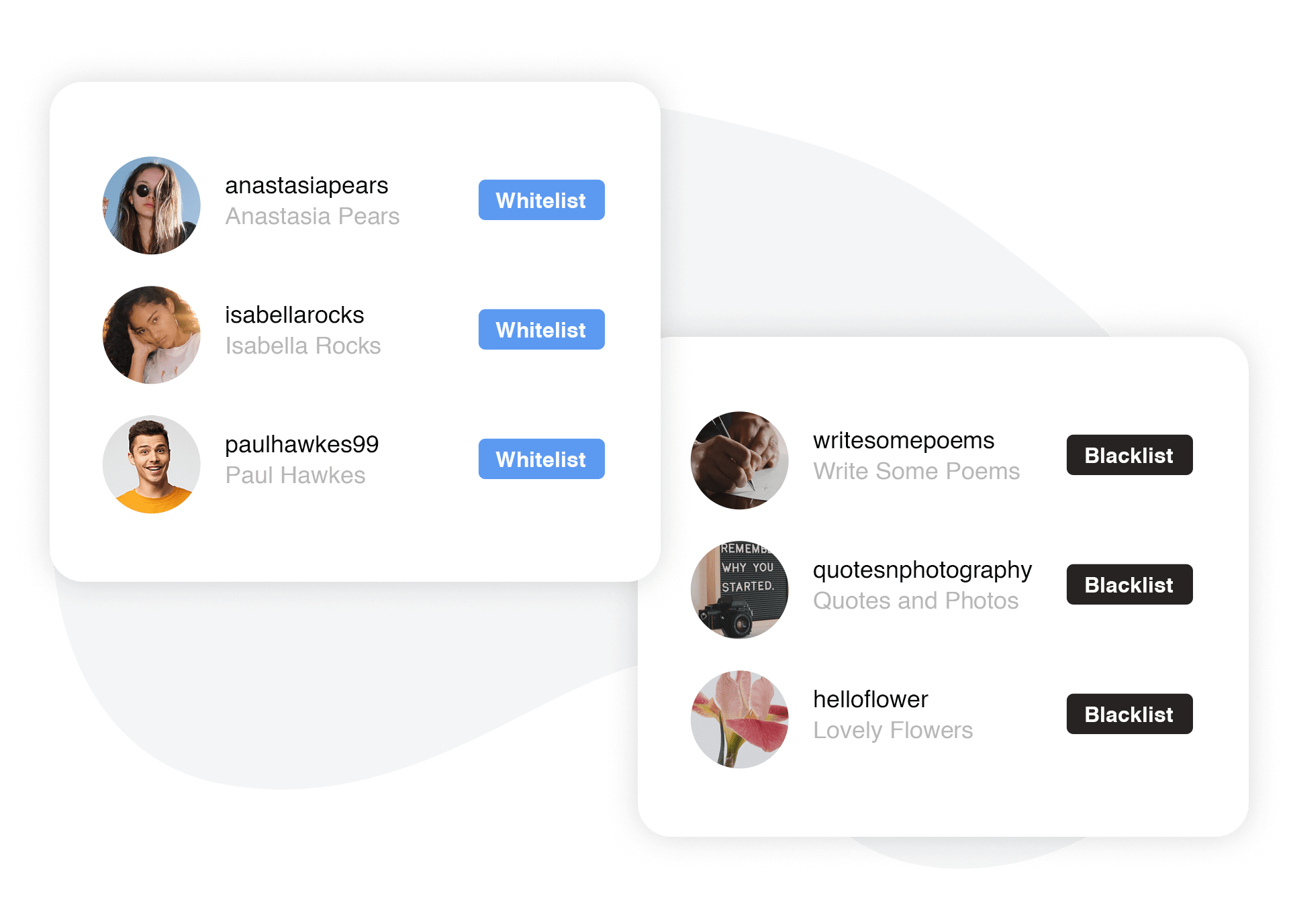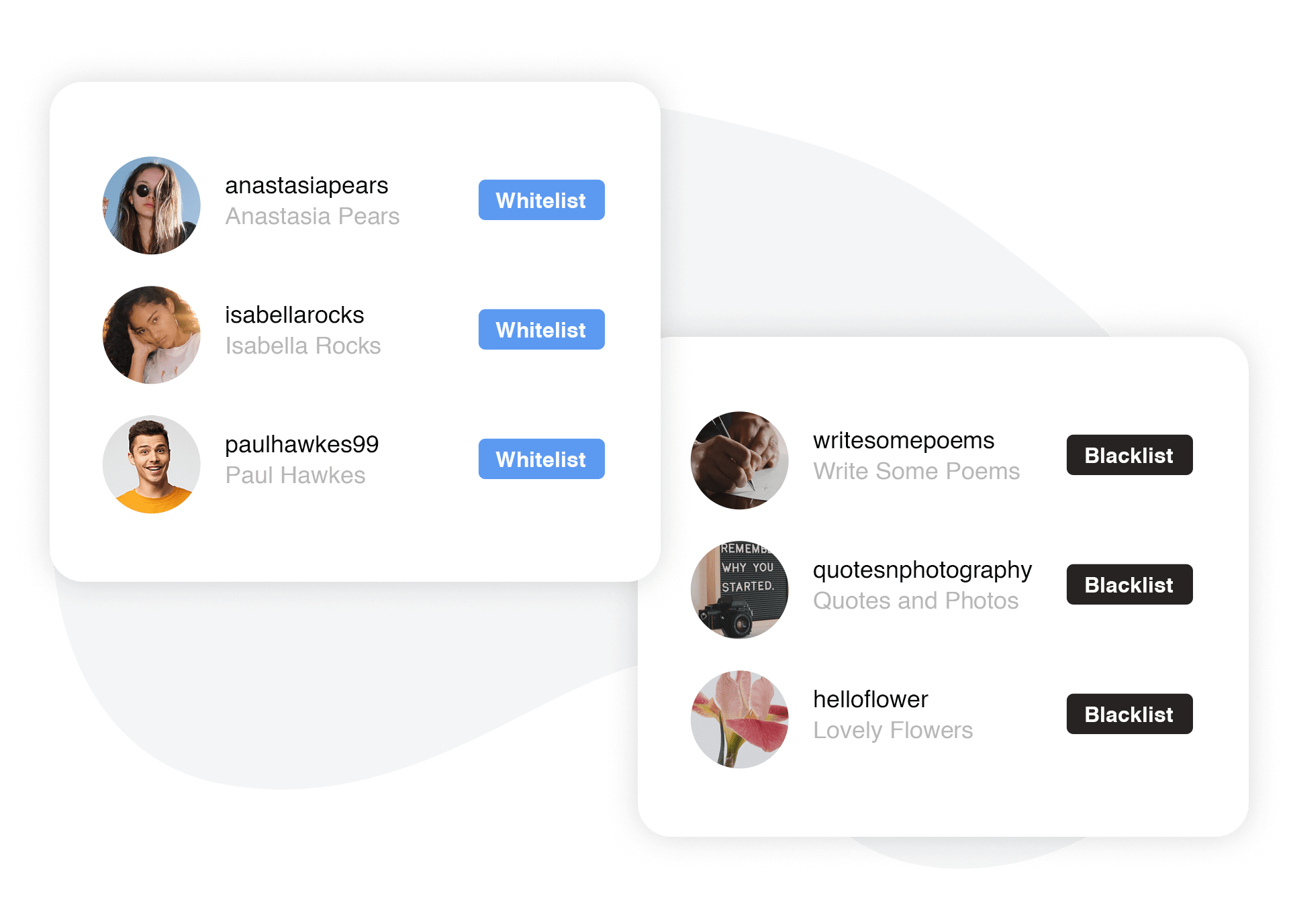 Blacklist/Whitelist
Is there an account that you definitely don't want to follow or engage with? Do you want to make sure that you always stay following an account and don't unfollow them? Both of these things are completely possible with our blacklist and whitelist features for optimal, tailored Twitter growth.
Get Started
READY TO GET YOUR 3 DAY FREE TRIAL?
Reach 300% More Twitter Users That Turn Into Followers
Grab your FREE 3 days trial and start growing your Twitter right now.
[gravityform id="36" title="false" description="false" ajax="false"]
PLATFORM STATISTICS
The
Why

Behind Twitter Growth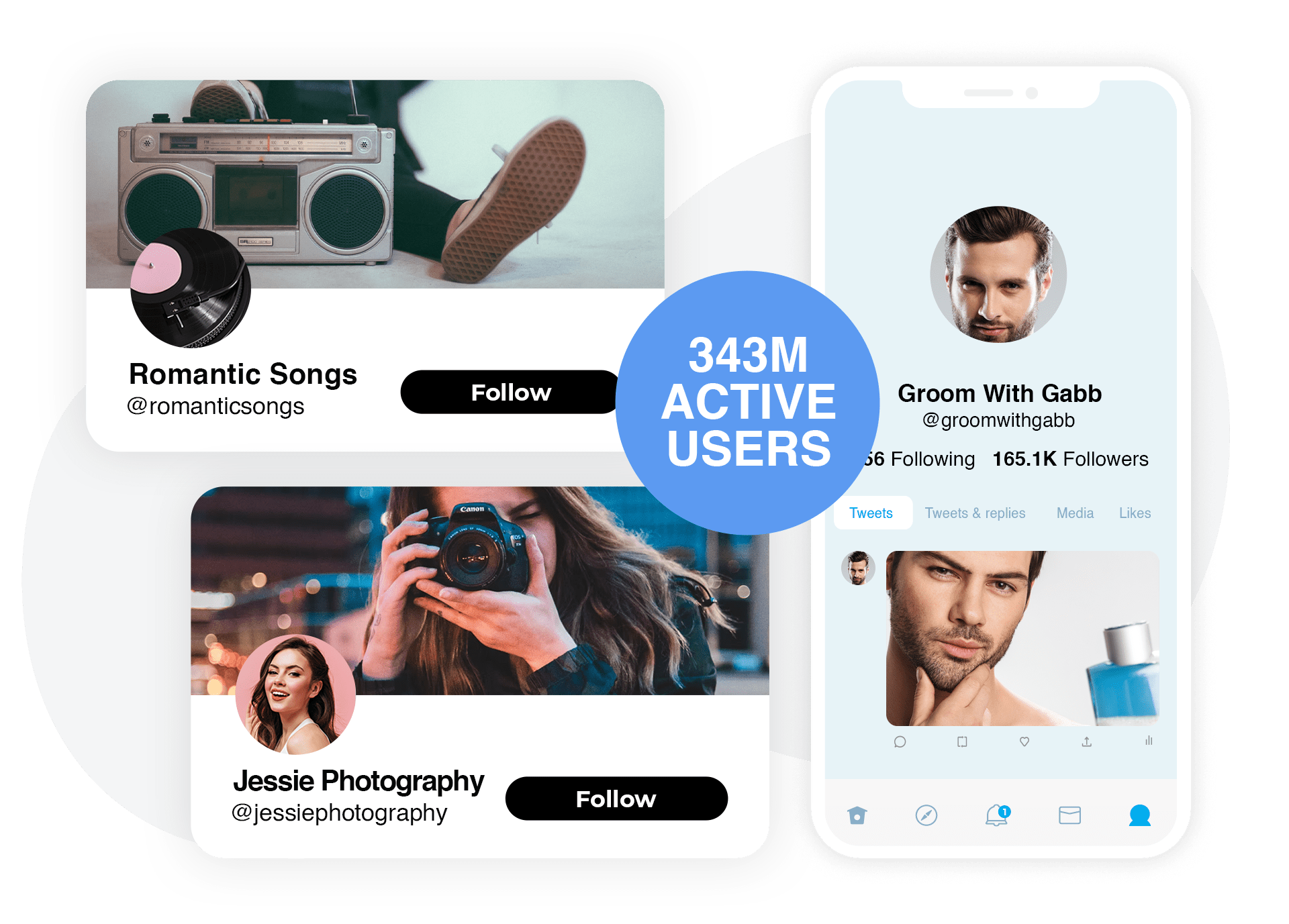 Twitter has about 353 million monthly active users
There are tons of Twitter users that are active on the platform, and with 353 million users that can be reached with Twitter, there is an estimated number of "monetizable daily active users" as well, known as mDAUs. On Twitter, this has continually increased year over year, with roughly 187 million mDAUs currently.
Get Started
5.8% of the world population over 13 can be reached by Twitter ads
Twitter has a big global reach, so if you're looking to scale your business efforts or want to capture a large amount of people globally, you can do so with Twitter. Almost 6% of the adult world population will be reachable through Twitter ads, which is promising.
Get Started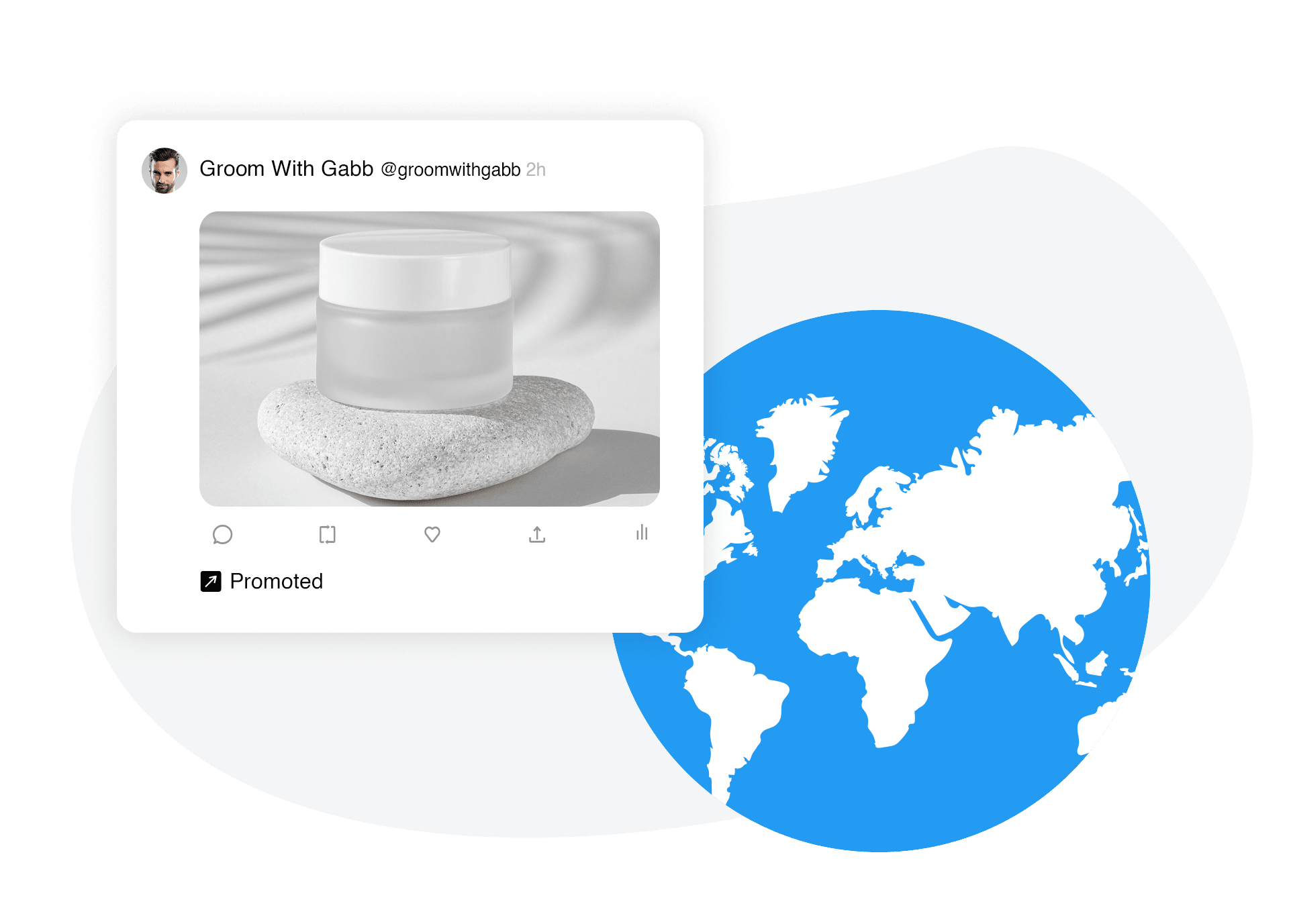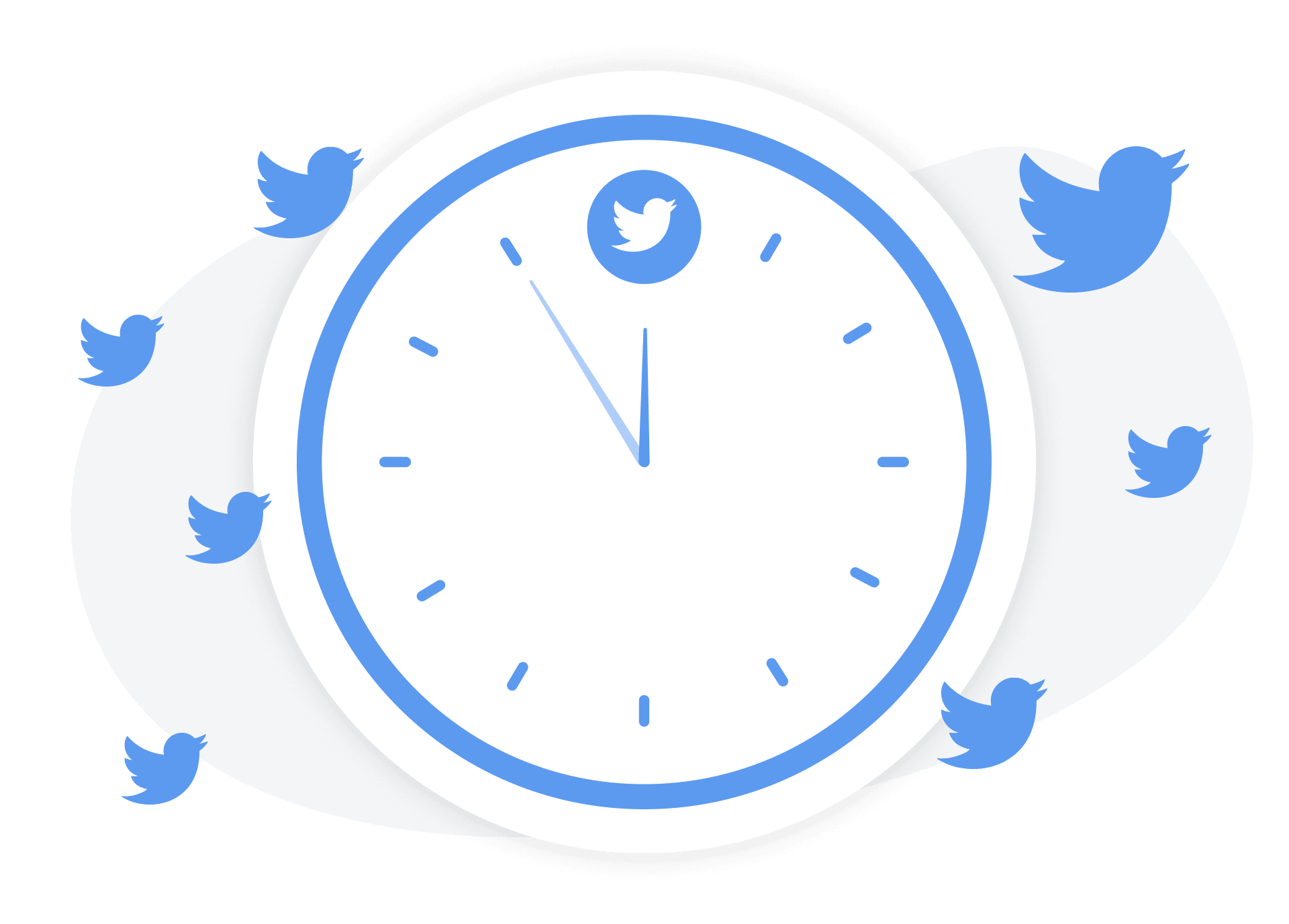 500 million tweets are sent every day
Not only are Twitter users out there and able to be reached by your content, they're also active in their own right, and over 500 million tweets are posted on a daily basis. That means you'll have quite a bit of competition, so allowing Twesocial to take over your growth gives you more time to focus on your content and media offerings on the platform.
Get Started
Twitter is the 6th-ranked mobile app
Twitter isn't weaning in popularity just yet, and is still considered among the top 10 mobile apps out there. Most of Twitter's users access the platform via mobile, so that's something it shares with other popular social networking apps available today.
Get Started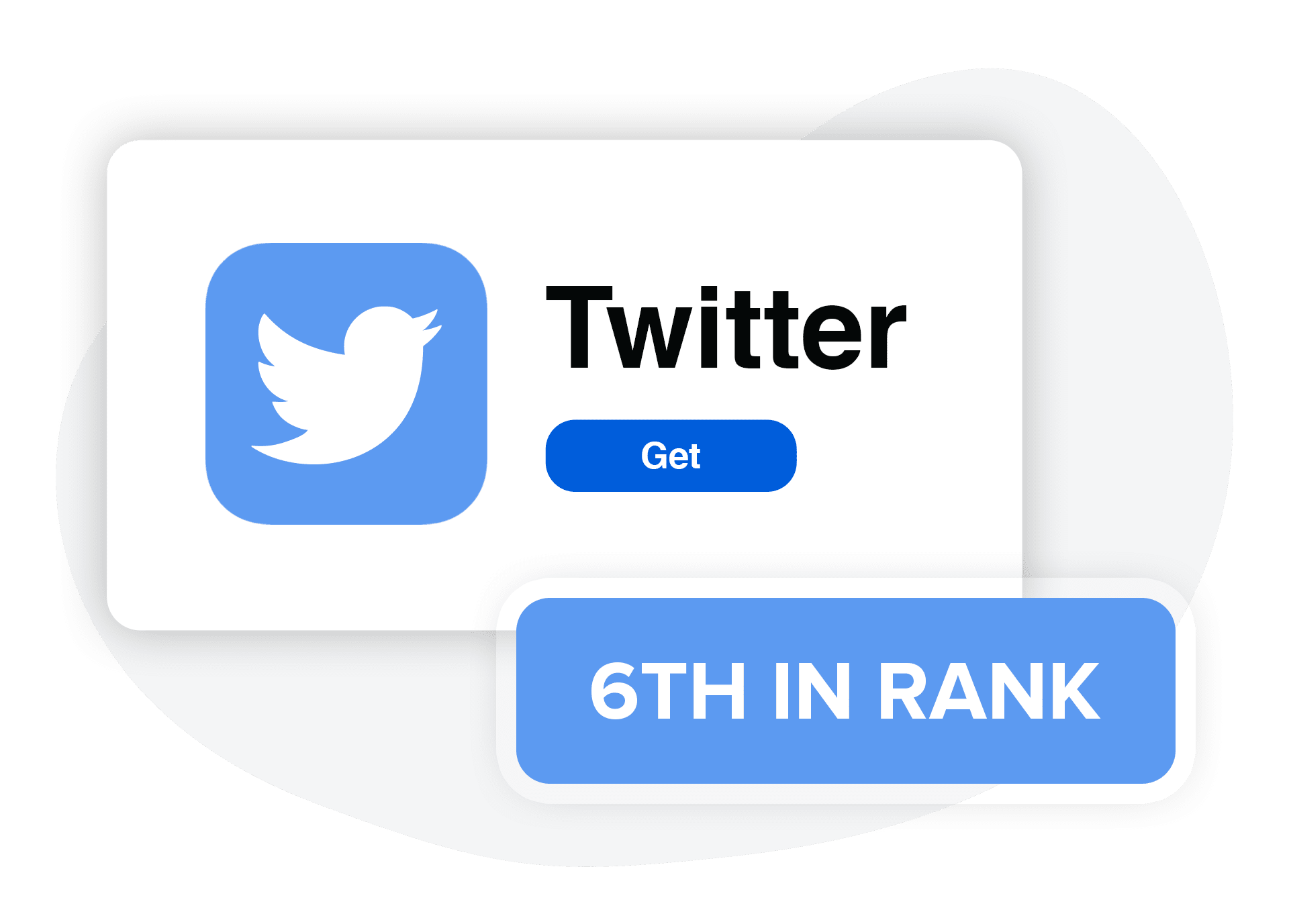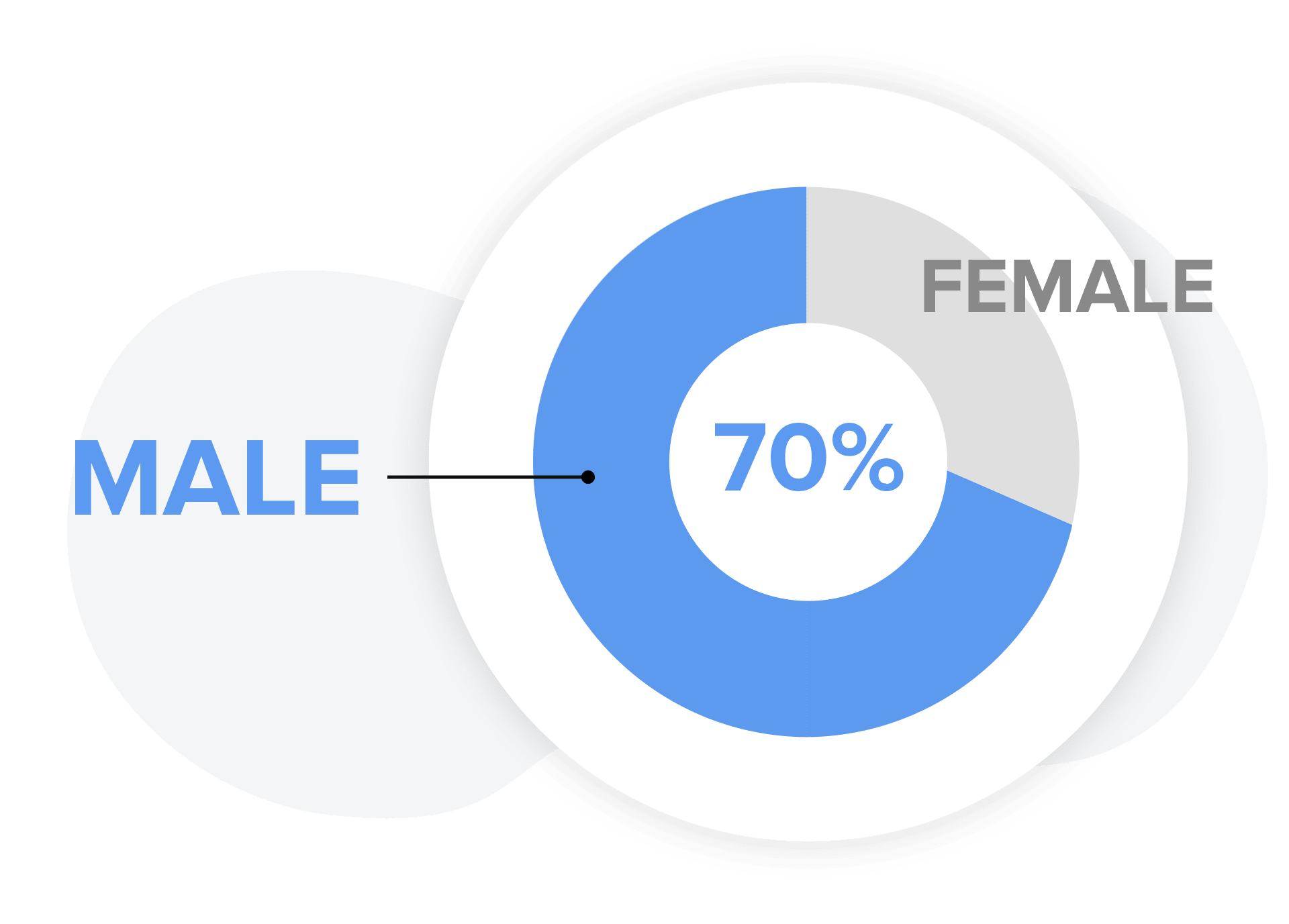 Twitter's user base is more male than female
While most social media networks have a pretty even balance of male and female users, Twitter is one that is more dominantly male, with about 70% of Twitter users male and 30% being female. No matter what your target audience is, you can use Twitter to reach them and connect with more people worldwide.
Get Started
Twitter ad revenue is almost at 1 billion
Steadily increasing in revenue, Twitter ads are more successful than ever and are still raking in huge sums of profit. Twitter ad revenue surpasses 1 billion USD, which means that people are taking to the platform to fortify their social media marketing.
Get Started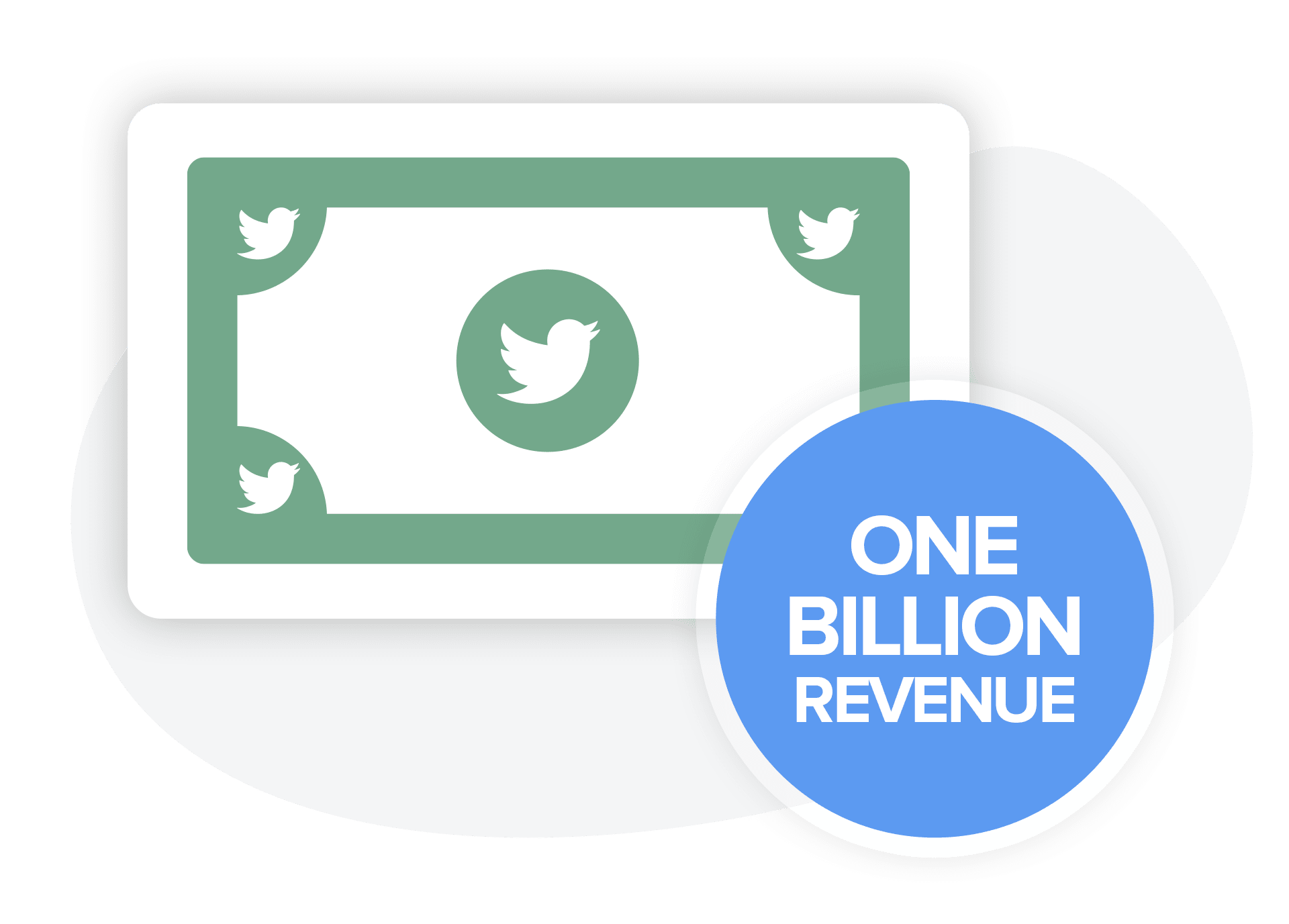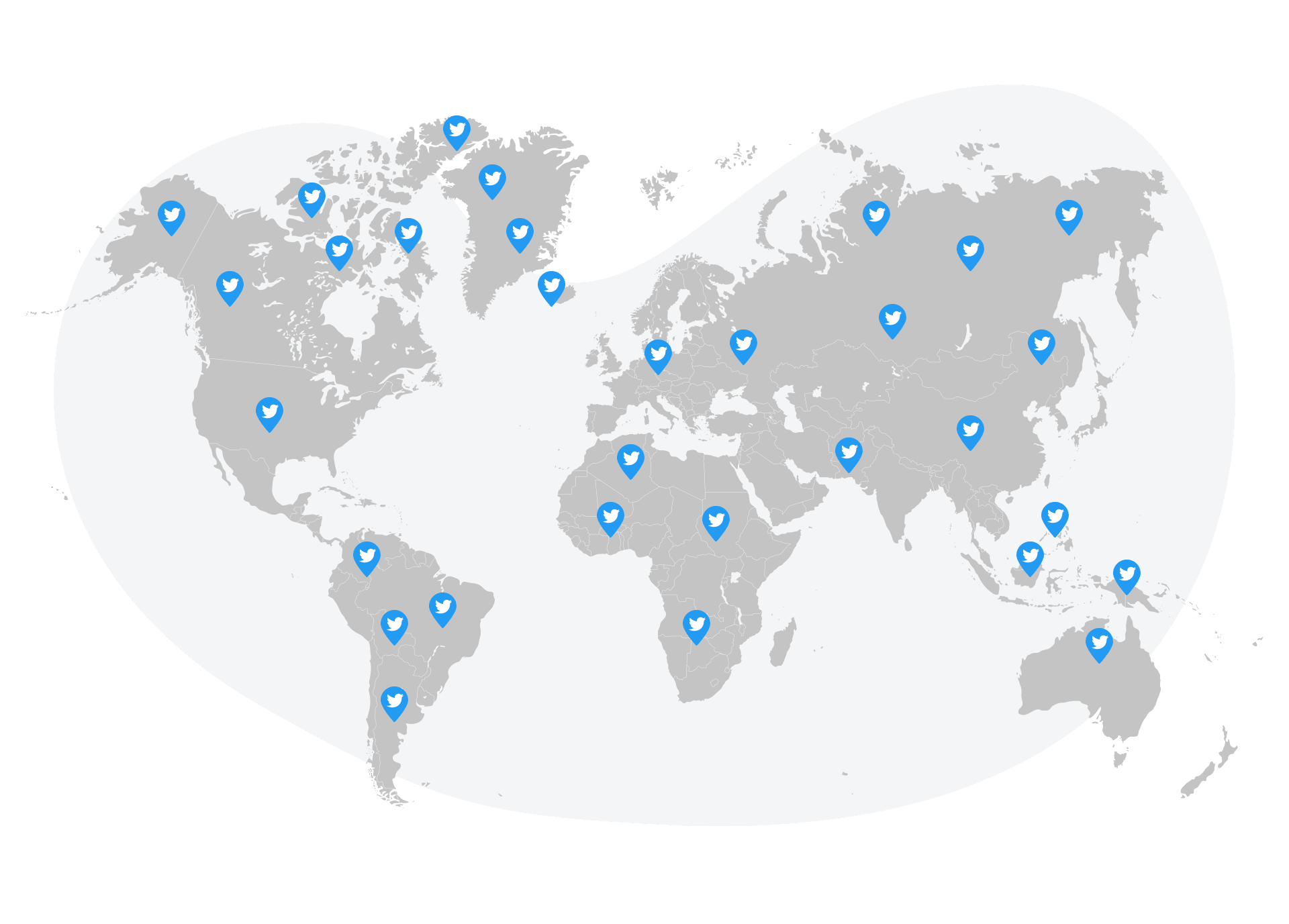 Twitter and Twitter Ads is now available in over 200 countries
Not only does Twitter hold a lot of users in the United States, it's also a widely-used platform that is popular in many other countries. Twitter is the most popular social media network in Japan, and also has a lot of users in countries like Germany, India, the UK, among others.
Get Started
1 in 5 US adults use Twitter
Yep, that's right — you can reach a large number of US adults through Twitter, as the biggest user base that Twitter has is from the US, and 1 in 5 of US adults are Twitter users. This is great if you are looking to reach an audience in the United States.
Get Started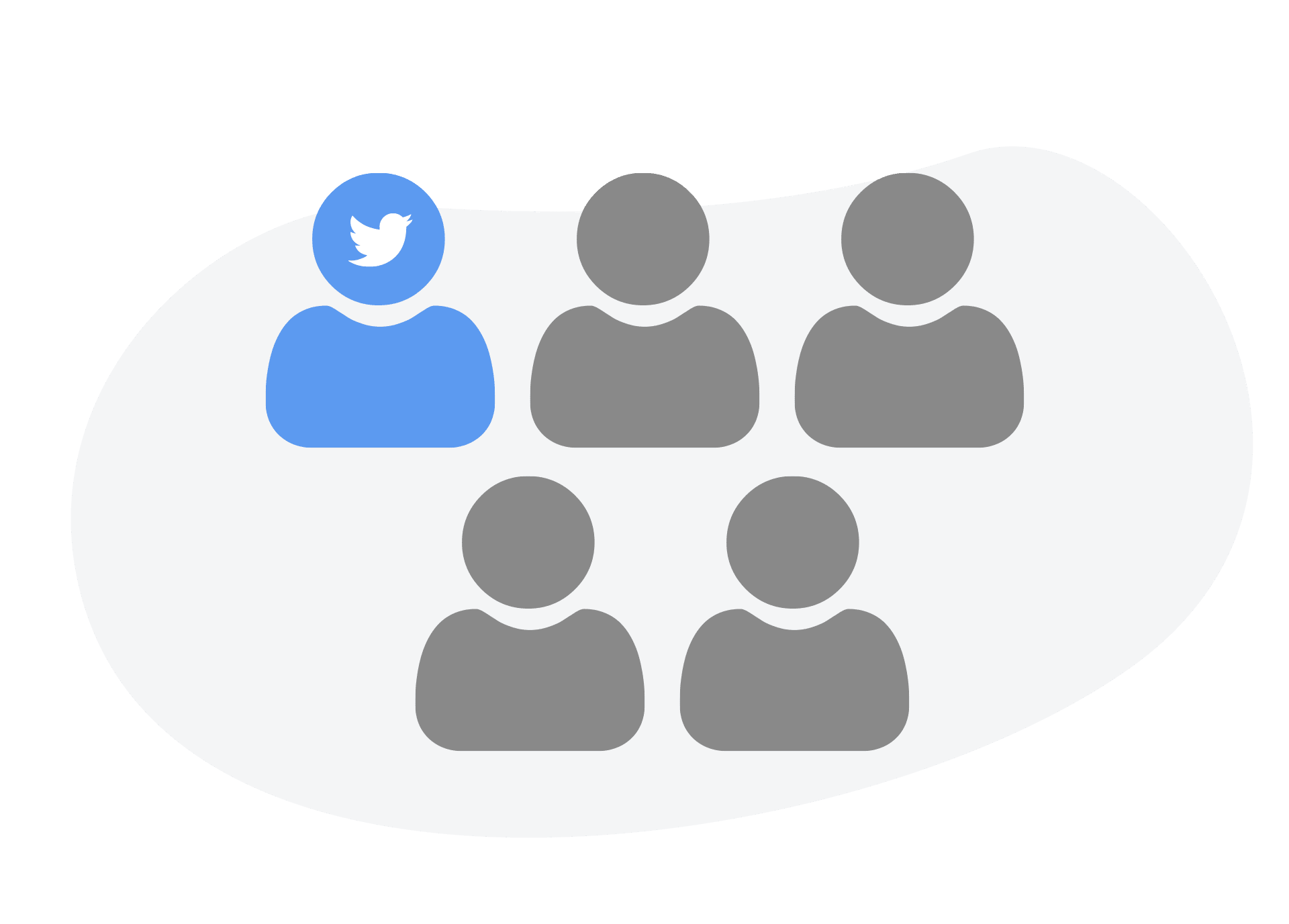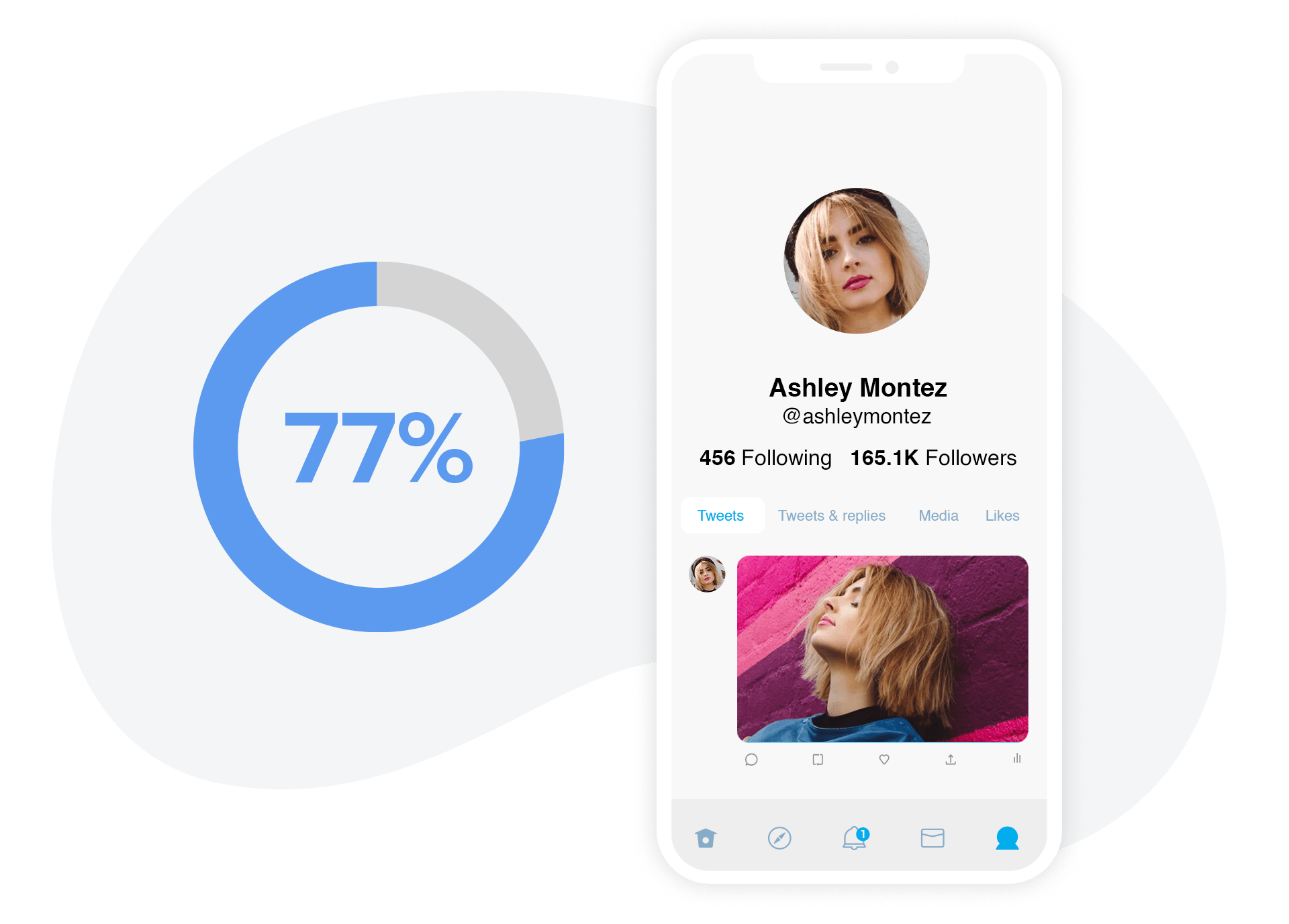 77% of American who earn over $75k use Twitter
Understanding the demographic of Twitter users is important, and those who make significant salaries in the US are likely to be on Twitter, perhaps to find new companies to connect with or to understand news and what's going on in the world. This can help you when you are creating your content or are looking to reach a particular type of user with higher socio-economic status.
Get Started
PRICING
Take Advantage Of The Best Twitter Growth Tool In The World
No contracts. Cancel anytime. 14-Day Moneyback Guarantee
Standard
normally $99
$49/mo
normally $25
$15/week
Save $50/mo
Save $10/wk
An affordable entry point for anyone looking to grow their Twitter account - unlock most featues and standard support!
Moderate Organic Growth
Essential Targeting Features
Standard Support
Speed Limit

Follow & Unfollow
Hashtag Targeting
User Targeting
Auto Blacklist
Custom Blacklist
Whitelist
Campaign Improvements
Story Viewing
Comment Liking
Location Targeting

Our Standard Plan is for those looking to get an introduction to our software. It will help you build a foundation of real followers who are genuinely interested in your content. It's not our fastest solution but its a step in the right direction for those are looking to get their feet wet and are serious about growing their account.
Get Started
57% CHOOSE THIS PLAN
Premium
normally $149
$99/mo
normally $35
$25/week
Save $50/mo
Save $10/wk
The best version of any Twitter growth, ever. Used by our most serious clients - unlock all features and priority support!
Maximum Organic Growth
All Targeting Features
Priority Support
Maximum Speed

Follow & Unfollow
Hashtag Targeting
User Targeting
Auto Blacklist
Custom Blacklist
Whitelist
Campaign Improvements
Story Viewing
Comment Liking
Location Targeting

Our Premium plan is our fastest and most professional solution and it takes full advantage of all of our features. We've optimized the growth strategy toward brands and influencers looking for fast results with significant reach. Historically, 46% of our customers eventually upgrade to this plan.
Get Started
14 Day

Money Back Guarantee
You can upgrade or cancel the plan at any time.
TESTIMONIALS
What Clients Say About Twesocial
Effective, easy to understand and can see real followers coming in! Highly recommend.
Was so easy to get started, signed up and got setup within a few hours now I'm watching my traffic grow.
5 stars! More fans and more fun! I love Twitter! #fyp #foryoupage
FAQ
Frequently Asked Questions
Does Twesocial offer any sort of guarantee?
Our expert team here at Twesocial will work diligently to increase your fanbase and exposure on Twitter! Due to the organic methods used and interactions with real followers, we cannot guarantee any follow growth. We offer flexible weekly plans and protect your purchase with a satisfaction guarantee.
What happens after I sign up with TweSocial?
After signing up, your dedicated Twesocial account manager will connect with you in order to set up your customized campaign and get you real Twitter followers.
How many followers should I expect when using TweSocial?
Our clients typically see growth ranging from 100+ targeted Twitter followers each month. All of the followers gained are real Twitter users who have an interest in your content.
Can I cancel anytime?
Yes — we take pride in offering the best of Twitter growth, and because we believe in our services, we won't lock you in with any tedious contracts. All Twesocial plans are on a cancel-anytime basis.
Will TweSocial work for me?
Yes! Twesocial works with any industry or niche on Twitter, no questions asked. The only thing you need to do is let your account manager know what type of users you want to attract, and they will set up the most effective custom campaign to get the attention of those users. You need to focus on making great content and we will take care of the rest.
What opportunities can I get?
When you have a large following on Twitter, you'll have many more opportunities, including brand endorsements, increased popularity, as well as ways to market your passion to your Twitter followers.